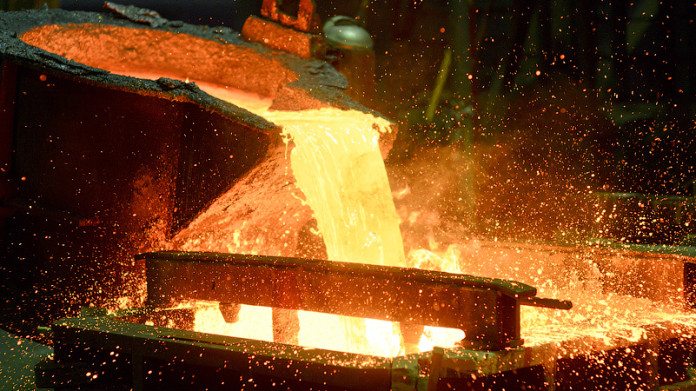 IT was "crunch time" for Impala Platinum's (Implats') Zimbabwe mine Mimosa which was under threat of closure as it could not comply with the southern African country's beneficiation laws and remain profitable.
Zimbabwe has passed legislation that obliges platinum miners operating within its borders to build a local refinery or pay a 15% levy on concentrate exports. "It is crunch time as we would rather park the resource than post losses," said Gerhard Potgeiter, group executive for growth projects at Implats.
"This is a clear stance between ourselves and Sibanye-Stillwater," he said. The two companies have a 50% share each of Mimosa which profitably produced a record 121 600 ounces of platinum concentrate in Implats' 2017 financial year. He said the company had recently completed a feasibility study on the smelter and found it unaffordable.
Nico Muller, CEO of Implats, added that there was no intention to "make war on government" and that the company would give the Robert Mugabe administration time to make a decision. "There are certain realities that we need to face as businessmen. We either make money or not. If we are only making money to pay taxes, then that is not going to work. But we want to give them time to change decision on export levy. The 15% levy comes into effect in 2018.
Meanwhile, a proposal accepted verbally by the Zimbabwean government to role out new technology that heavily cut the cost of building a smelter and refinery was unlikely to be a short-term solution. "I'm not saying it won't be possible one day," said Muller. "We are supportive of Zimbabwe's beneficiation drive," he added.
Alex Mhembere, CEO of Zimplats in which Implats has an 87% stake, said the technology – known as Kell which has been developed by Pallinghurst Resources and which has the Industrial Development Corporation as a co-investor – was applicable to smaller operations. "It is probably years out and would most likely only apply to smaller operations such as Mimosa and Unki [the Anglo American Platinum, Amplats] mine," he said.
Chris Griffith, CEO of Amplats, said in an interview on July 24 that his company was exempt from the agreement because the Zimbabwean government recognised it had started construction on its own smelter at its Unki mine.
"We met with the mines minister [Walter Chidhakwa] on Monday last week (17 July) who said there was enough production in Zimbabwe from other sources to put into the Kell technology," said Griffith. "So they are not seeking for Unki to provide concentrate to the Kell. We are just trying to get that in writing".
"There is still a lot of uncertainty [about the technology] and quite frankly, I am massively sceptical about it, especially the capital they say it requires to build," said Griffith. "We have looked at this technology in the past and we came to the conclusion it wasn't feasible."
DIVIDENDS
Muller said Implats was hopeful of receiving dividends out of Zimplats as it had completed project work on the $264m Mupani underground expansion which will replace production from its Ngwarati and Rukodzi sections. "I expect to drive a dividend out of Zimplats now that doesn't have any more heavy capital to spend," he said.
Zimplats is targeting ore contact at Mupani by May 2020 and full production in August 2025 while it is also spending $36m on the redevelopment of its Bimha mine which collapsed. It was on schedule to reach full production in April 2018.
Mhembere also confirmed that of about 24,000 hectares of mineral-bearing ground of a total of 24,000 ha demanded by the Zimbabwean government would be ceded. This was land that could not be mined in the near future and would, therefore, fail to win a license renewal. Ceding the lans to the state would also leave Zimplats' current 40 year life of mine intact.
Post published in:
Business