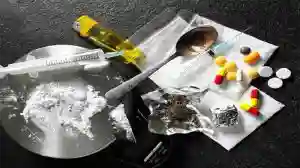 This comes after Dominican Convent High School in Harare expelled eight learners who were allegedly found in possession of drugs stashed in their belongings during a recent school trip to Nyanga.Ministry of Primary and Secondary Education spokesperson Taungana Ndoro said that school heads are obliged to suspend a learner for 14 days where they reasonably suspect them of serious misconduct, pending investigation. He further explained:
If the head is satisfied, after a fair hearing, that the learner is guilty of serious misconduct that merits expulsion after consultation with the district schools inspector, then the pupils will be expelled.

Where a head has decided to expel a learner, they should give the parents written notice of the date on which the expulsion is to take effect, and, in the notice, they should state the reason for the decision to expel the learner.

Upon being notified of the expulsion, parents may appeal in writing to the provincial education director within 14 days of receiving the notice.

While the appeal is being determined, the learner who has been expelled is permitted to attend school.

However, provided that if the head of the school believes, on reasonable grounds, the learner's attendance may lead to indiscipline or may result in injury of another person or damage to property, the head can prevent the learner from attending school for no more than a month after the appeal has been launched.
National police spokesperson Assistant Commissioner Paul Nyathi said the police are carrying out the investigations into the Dominican Convent matter. |
–The Sunday Mail
Post published in:
Education