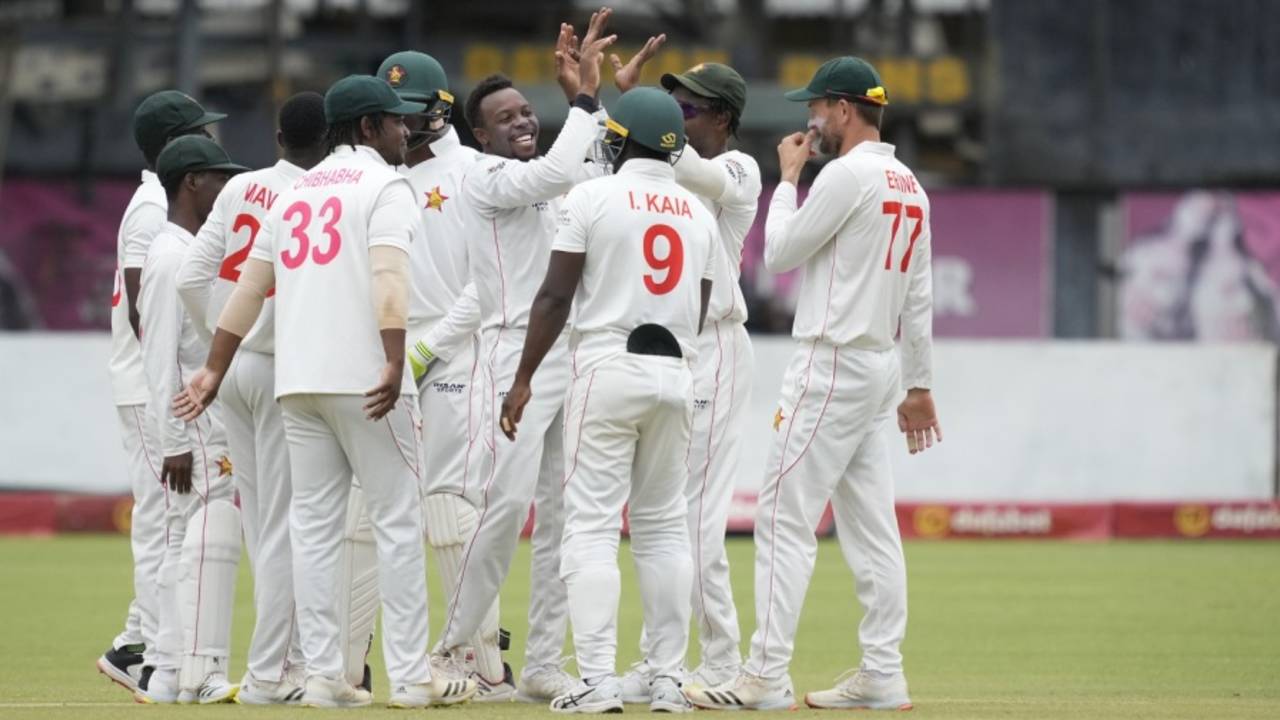 Until that announcement, Zimbabwe, Ireland and Afghanistan had combined to play just 23 Tests since 2017; none of them played another for the rest of 2022 as well. So while the Test numbers were a positive, the problem was that precious few in the new FTP were scheduled against the cash cows of India, England and Australia. Zimbabwe, notably, were allocated 109 matches across formats, with not a single one – even in the shorter formats – being against cricket's three biggest draw cards.
During ICC meetings in Melbourne last November, while he contemplated running for ICC chair, Zimbabwe Cricket boss Tavengwa Mukuhlani used his leverage to push for a working group focused at looking into current and future FTP bilateral planning arrangements. Mukuhlani, along with ECB's Martin Darlow and New Zealand Cricket's Martin Snedden, will be comprising that group, which is expected to be ratified at next month's ICC board meetings. They haven't met formally, although they had discussions on the sidelines in Melbourne.
The working group is open for Full Members to address concerns heightened amid international cricket's shrinking calendar as T20 leagues sprout worldwide. It is expected to have a particular focus on the three countries not part of the WTC too, even as the abolition of the ODI World Cup Super League has also raised an alarm for smaller nations over future ODI fixtures.
"We believe Zimbabwe is a Test nation. We can't just let that slip simply because nations don't want to play us," Mukuhlani told ESPNcricinfo. "We have something to preserve and defend. We want to play Tests. We know it will cost us money, but we can't put a value on playing Test cricket."
Mukuhlani said discussions were ongoing over Zimbabwe hosting India for a white-ball series later in the year after the countries played a three-match ODI series last August in Harare. But their relationship with England has long proved thorny due to strained political ties during the latter years of the reign of Zimbabwe dictator Robert Mugabe.
Both the ZC and ECB have confirmed that there are no longer political issues preventing the countries from playing each other; but such a bilateral arrangement still remains stalled for the foreseeable future.
"England for us is big money – the second biggest behind India," Mukuhlani said. "We want England to tour us. It's a conversation we've had for many years. There is great willingness from the ECB, and there have been signs in recent times. But nothing tangible has ever happened on their end. But we know they – like other countries – are struggling to find gaps in the schedule."
Mukuhlani said he would advocate through the working group for countries touring South Africa to make a stopover in Zimbabwe; even as England last month were in South Africa for a three-match ODI series, but won't be returning there until 2026-27. He also planned to propose annual triangular or quadrangular white-ball series during April-May for countries with limited or no players competing in the IPL, such as Zimbabwe and Pakistan.
"I've been trying to raise these issues for a long time, so hopefully now there is a proper platform to air them," Mukuhlani said of the working group.
Unlike Zimbabwe, Ireland play England imminently with a one-off Test scheduled in June at Lord's. Cricket Ireland administrators had hoped it would become an annual fixture in the English summer, but this year's match remains Ireland's only Test against England, India or Australia through to 2027. Before that fixture, they will be breaking a four-year drought in the format when they meet Bangladesh in a one-off Test in Dhaka in April.
"Our players are keen [to play Tests], but we have to be realistic," Ireland's ICC board director Ross McCollum said.
Ireland's only home Test was their debut in the format against Pakistan in 2018 which cost around a million Euros; and they aren't scheduled to host a Test until the middle of next year against Zimbabwe.
"With the budget we have, it is much easier to play away," McCollum said. "Our annual turnover is around 10-12 million [Euros], so it's a sizeable chunk out of that to host Tests. Ideally we want to play Test cricket. But only a few countries are financially able to play Test cricket and can put bums on seats."
While they strive for more Test opportunities, these smaller nations realise that an expanded WTC remains unlikely.
"I think [WTC] is important because it creates context," McCollum said. "Ideally it would have been expanded to 12 members, and I would have liked to have seen two leagues with promotion and relegation. But some countries didn't want it because they might have fallen into relegation, and 12 teams in one division is too hard because of the crammed calendar."
Post published in:
Cricket