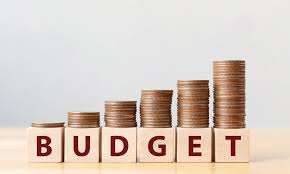 Story by Stanley James, Business Editor
A 2024 National Budget Strategy Paper indicates that the absence of external financial help due to outstanding debts has created an opportunity for the government to finance the budget through local resources.
Consequently, an over ZWL$33 trillion national budget for next year is being proposed in line with the National Development Strategy One (NDS1) aspirations, whose focus is on development.
The paper notes that the government is targeting a 5.2% growth rate despite geopolitical risks, less favourable rainfall and fluctuating global commodity prices.
With over ZWL$30 trillion being expected to be collected in the form of several taxes, experts contend that the treasury should continue rolling out current stability measures.
A tax expert, Mr Simbarashe Hamudi said, "The budget is a key thrust of the economy while several initiatives are being made to sustain fiscal authority ability to balance the act between spending and revenues, the need to maintain the current trajectory is of greater importance."
"Of late, there is concern over the ability of fiscal authorities to walk the talk but given the current strides and achievements in the last three years then one can deduce commitment to ensure the national budget achieves the intended goals," said Mr Jethro Bizamare, a chartered certified accountant.
Spending for next year will also be mainly devoted to public sector employment costs and capital projects.
The budget strategy paper also states that more resources will be allocated to agriculture, manufacturing, mining, and infrastructure development. – ZBC News
Post published in:
Business