Robert Mugabe, 93, was once seen as the man to heal civil war rifts, but oversaw his country spiralling into violence.
Robert Mugabe was the first prime minister and, later, first president of an independent Zimbabwe, formerly Rhodesia.
A qualified teacher and able negotiator, he was regarded on his assumption of power as the one man capable of healing the wounds left by years of civil war.
But his brutal suppression of a revolt by the Ndebele people of the south provided an early taste of the methods that would make Zimbabwe a byword for political repression and economic mismanagement.
:: Robert Mugabe resigns as President of Zimbabwe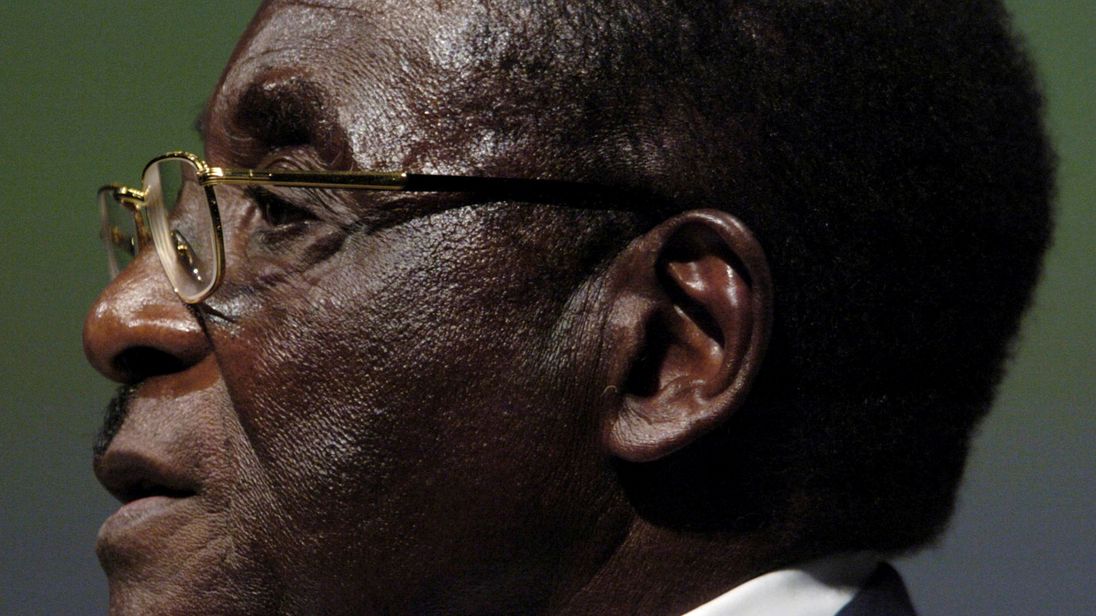 At 93, Mr Mugabe was the oldest serving head of state and one of Africa's longest leaders.
In 1996 – four years after his first wife Sally died, aged 59 – Mr Mugabe married his former secretary, Grace Marufu, 40 years his junior, in a tribal ceremony.
Mr Mugabe started his political career fighting against the white minority government of Ian Smith.
He was detained for 10 years until 1974 before leaving for Mozambique, where he helped dictate the Zimbabwe African National Union's (ZANU) role in guerrilla warfare.
:: Zimbabwe's next president: Who is 'The Crocodile'?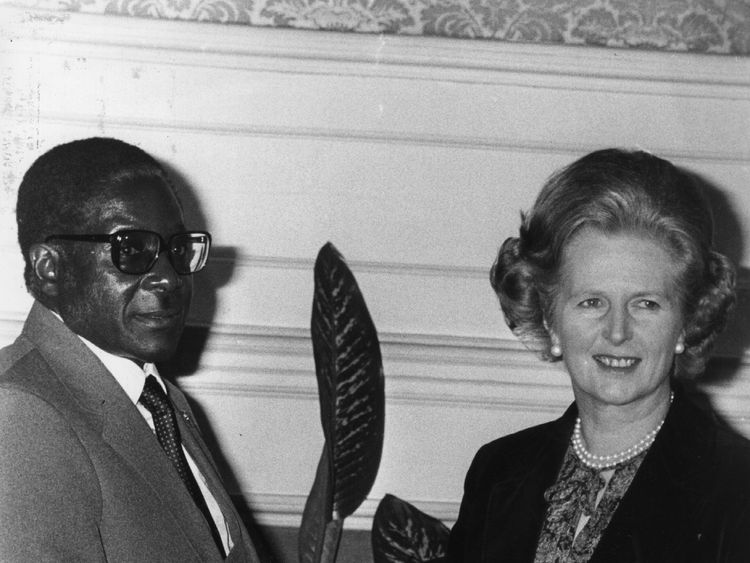 When, in 1978, Mr Smith bowed to external pressure and agreed to representative elections, they were won by the rival UANC, the only black party to have renounced violence.
The UK and the US, however, refused to lift sanctions, and a conference of all parties was organised at Lancaster House in London.
Mr Mugabe, as leader of the ZANU, which drew support from the majority Shona people, attended the talks as effective prime minister-in-waiting.
:: What next for Zimbabwe's crippled economy?
In the ensuing elections, in March 1980, ZANU-PF (Zimbabwe African National Union – Patriotic Front) won 57 of 80 seats in the new parliament, where a further 20 seats were reserved for the country's white minority.
Mr Mugabe himself survived two assassination attempts during the campaign.
He became prime minister but the result also gave rise to an uneasy coalition with his Zimbabwe African People's Union (ZAPU) rivals, representing the Ndebele.
:: Anti-Mugabe rally 'truly spine-tingling'
Image:2017: With his time in office drawing to a close, Mr Mugabe was seen negotiating with generals. Pic: Herald newspaper

Image:1980: Mr Mugabe and then UK prime minister Margaret Thatcher meet the year Rhodesia became Zimbabwe

Image:1979: Robert Mugabe and the Zimbabwe African People's Union (ZAPU) leader Joshua Nkomo at the Lancaster House talks that led to the end of colonial rule

Image:1980: Mr Mugabe, then newly elected as Prime Minister of Zimbabwe, holds a press conference in his garden

Image:1982: Mr Mugabe visited the Queen at Buckingham Palace with his first wife, Sally

Image:1984: Mr Mugabe addressing a crowd at Harare stadium – a year after suppressing an armed rebellion in Ndebeleland

Image:1984: He was awarded Doctor Honoris Causa at the University of Harare, an institution he would later be chancellor of

Image:1986: Mr Mugabe leaves the scene of the African National Congress (ANC) offices that were bombed days earlier by a South African commando

Image:1986: Cuban president Fidel Castro (C) shares a laugh with Zimbabwean president Canaan Banana (R) and then prime minister Mr Mugabe (L)

Image:1988: Mr Mugabe speaks to the press at the United Nations, about the Africa Prize for Leadership

Image:1993: Chinese president Jiang Zemin (L) welcomes Mr Mugabe (R) with a Chinese honour guard during a welcoming ceremony outside the Great Hall of the People in Beijing

Image:1996: Robert and Grace Mugabe married in a ceremony attended by 6,000 guests

Image:The couple became known for their outfits. She was nicknamed 'First Shopper' and 'Gucci Grace'

Image:2005: Mr Mugabe was sometimes seen asleep in public in later years, such as here at an African Union meeting, but friends insisted he remained sharp of mind

Image:Mr Mugabe addresses a rally in Sanyati, November 2005, on the eve of the senatorial elections

Image:2017: With his time in office drawing to a close, Mr Mugabe was seen negotiating with generals. Pic: Herald newspaper

Image:1980: Mr Mugabe and then UK prime minister Margaret Thatcher meet the year Rhodesia became Zimbabwe
In 1983, he dismissed ZAPU's Joshua Nkomo from his cabinet, triggering an armed rebellion in Ndebele land.
This was put down with marked brutality by elements of the new Zimbabwe army, whose training had been conducted along North Korean lines.
Afterwards, in 1987, Mr Mugabe marked his assumption of unchallenged power by abolishing the office of prime minister and declaring himself executive president.
He was subsequently re-elected in 1990, 1996 and 2002, in elections where fairness was increasingly called into question.
:: How Zimbabwe has collapsed under Robert Mugabe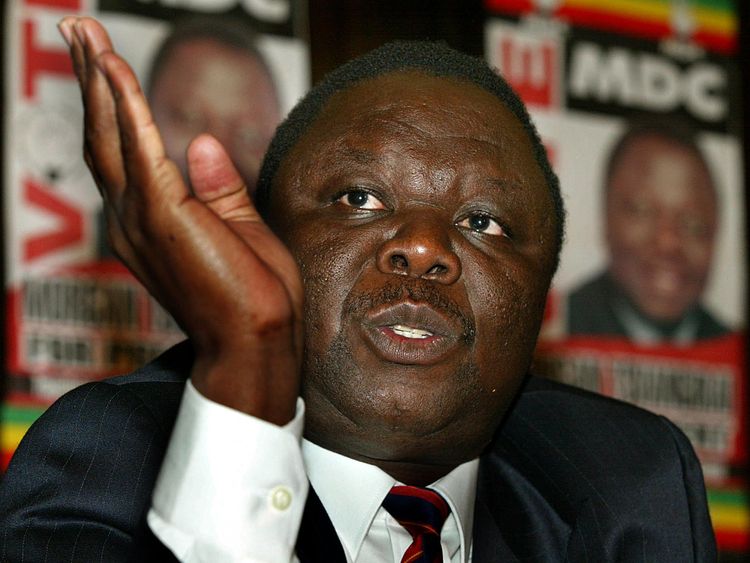 Mr Mugabe styles himself as the "Grand Old Man" of African politics, with defenders saying his government achieved notable improvements in both health and education for the black majority.
But he is reviled in the West as an authoritarian who mishandled the economy and resorted to violence to maintain power.
The country's economy collapsed under his rule, and massive imports of foreign aid were needed simply to feed the people as hyperinflation hit from the late 1990s.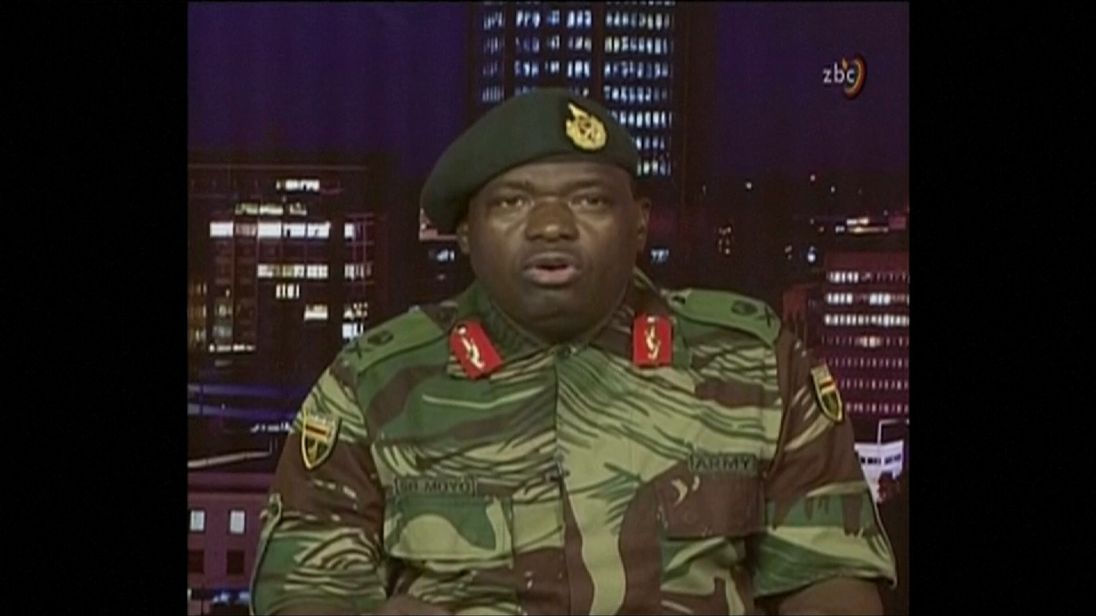 By 2009, Zimbabwe stopped printing its currency and in 2015 it announced plans to completely switch to using the US dollar.
Military intervention in the civil war in the neighbouring Democratic Republic of Congo proved a heavy financial burden.
But it was the forced distribution of land that proved decisive, turning what had been an exporter of food into a country with five million people dependent on food aid.
When Mr Mugabe became prime minister, some 70% of arable land was owned by about 4,000 descendants of white settlers.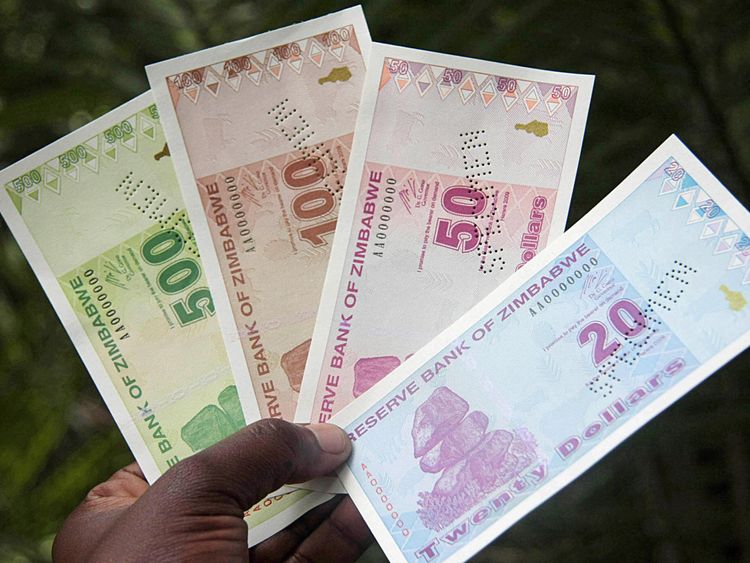 Favouring a "willing buyer, willing seller" plan for the gradual redistribution of land, little was achieved until Mr Mugabe began using force in 1999 and 2000.
Self-styled "war veterans" invaded white-owned farms, and the British public quickly became familiar with stories of beatings, rape and killings.
The farm invasions severely affected agricultural production, leaving much of the country's population lacking enough food to meet basic needs.
:: 'Gucci Grace' Mugabe: Who is Zimbabwe's first lady?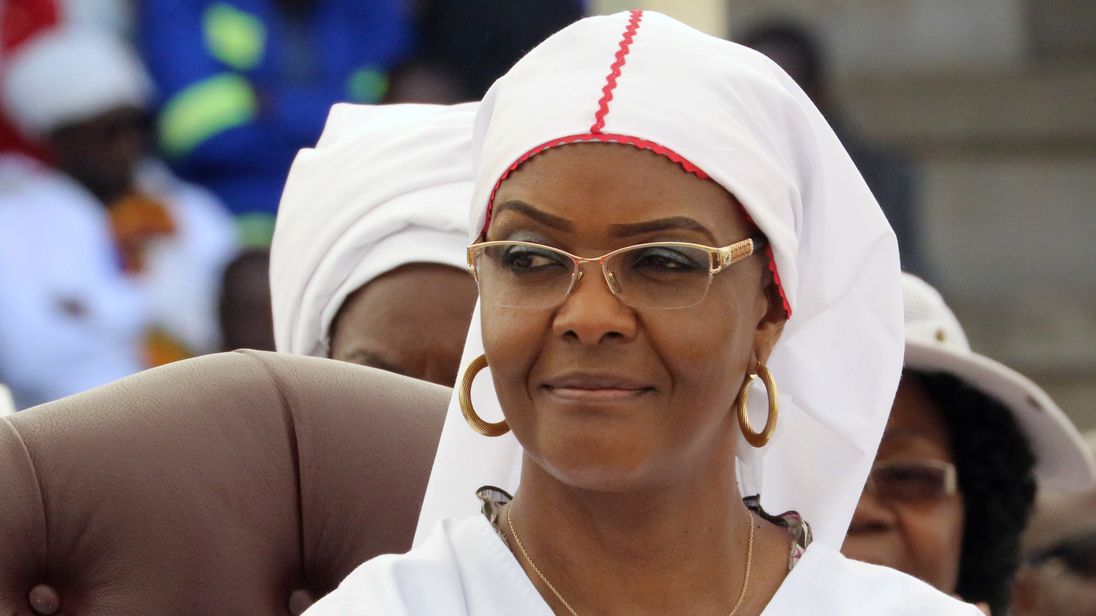 In 2002, the Commonwealth suspended Zimbabwe's membership. When this was extended 18 months later, Mr Mugabe pulled his country out.
The US, meanwhile, had imposed sanctions of its own, saying the situation in Zimbabwe endangered the entire southern African region.
In 2004, the African Union openly criticised Zimbabwe's open violation of human rights, citing the arrest and torture of lawyers, journalists and MPs.
:: Sky Views: My Zimbabwe trip turned to torture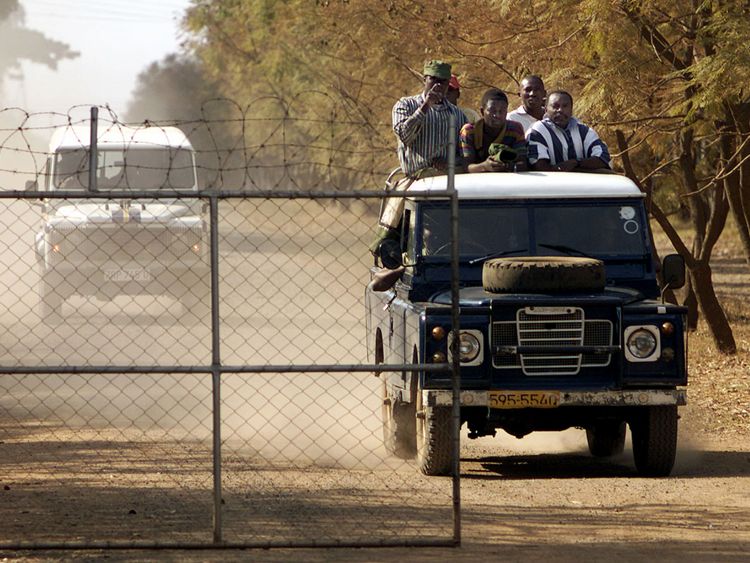 Mr Mugabe has also been accused of using starvation as a conscious political weapon, by denying food aid to those areas supporting the opposition.
He was initially defeated in the presidential vote in 2008, with Morgan Tsvangirai winning by 47.9% to 43.2%.
But ahead of a run-off between the two as neither had secured 50% of the vote, a violent campaign against supporters of Mr Tsvangirai saw scores killed and thousands displaced.
Mr Tsvangirai pulled out of the run-off, and Mr Mugabe was re-inaugurated despite strong international condemnation of the election.
Mr Mugabe won another presidential election in 2013, but the ballots were widely not considered free or fair, with claims of vote rigging and fears over violence.
Zimbabwe, which has an unemployment rate of more than 90%, is due to hold elections next year, for which Mr Mugabe had pledged to stand for office in again.
Post published in:
Featured