Despite the positive public support for removing Mugabe, Chiwenga's central motives were political and go against the full print of the constitution, Huddersfield University academic Dr Nkululeko Sibanda says.
"What did Chiwenga say about his coup? Factionalism in Zanu PF and to protect War Veterans from being fired from government and to restore order in Zanu PF. This is what I call treason," said Sibanda.
He lifted an extract from the constitution which states that military personnel should be distance themselves from political interests.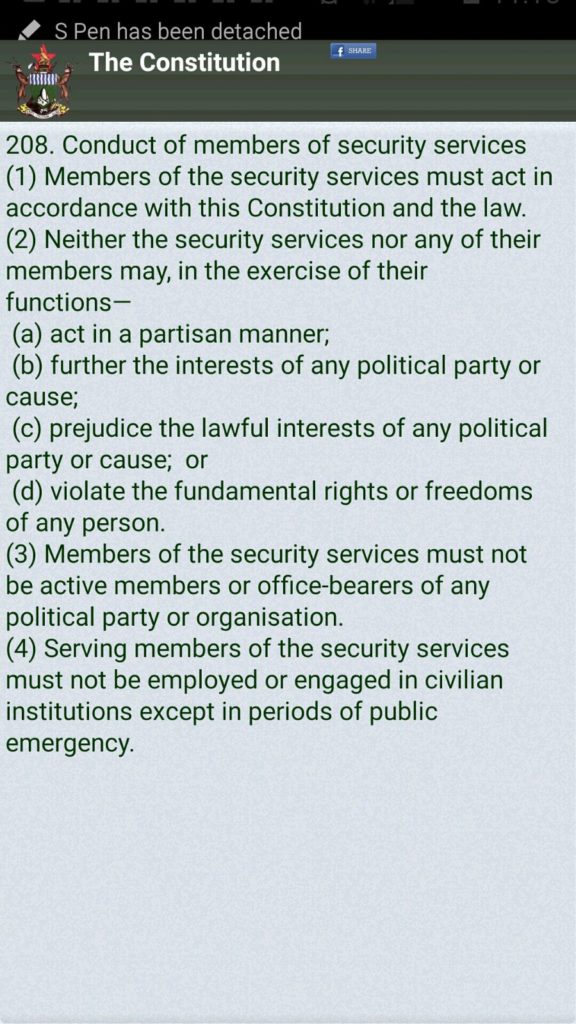 In his statement on the 13th November, Chiwenga said: "Unfortunately since the turn of 2015, Zanu PF's traditional protocol and procedures have changed with a lot of gossiping, backbiting and public chastisement being the order of the day. Indeed the party is undoing its legacy built over the years."
Post published in:
Featured