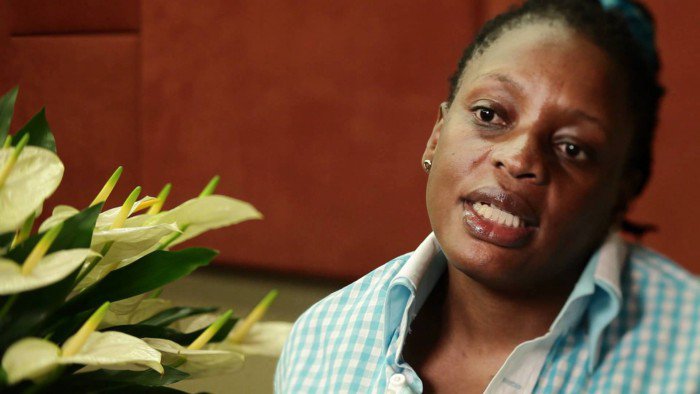 According to the Constitution of Zimbabwe if parliament fails to approve the budget then it and government stands immediately dissolved.
The legislators warned Finance Minister Patrick Chinamasa on Wednesday that they will not pass the 2018 National Budget if it doesn't have provisions that guarantee the availability of affordable sanitary pads.
Contributing to a motion raised by Honourable Priscilla Misihairabwi Mushonga in the National Assembly, Pelandaba-Mpopoma legislator Joseph Tshuma said if the budget does not avail funds for sanitary pads it should not pass.
"This is one issue Mr Speaker Sir, which you do not even need to debate about here. The only thing that we need to do is say, come the analysis of the budget, if there is not enough money or resources to make sure that sanitary pads are actually brought in and a plant is brought in as well by the government, not by private players to come and manufacture these things, the budget must never pass-simple!
"We are talking of 52%, which is the majority, saka tirikurasika Papi? We need to say, when the budget comes, let us review it and make sure that we up it for the sanitary pads first and make sure that the government orders as a matter of urgency, a machine that will come here and do mass production of that thing and also make sure that the budget supports the production of cotton to make sure that next time this thing does not become a debatable issue; it should be automatic," he said.
Honourable Tshuma added that in as much as when people visit toilets they find condoms, the same should be done with sanitary pads and government should take the responsibility and not leave it to non-governmental organisations (NGOs).
"As much as other people have said that if you visit the toilet you find condoms, let us go into those same toilets and find sanitary pads, as simple as all that.
"Mr Speaker Sir, I am going to close this debate by saying, no matter what happens, the government must never leave the issue of sanitary pads to chance or to NGOs or to private companies. It is our baby, it is our mandate and we need to do it.
"We need to do it yesterday. Pamberi ne 'Command Sanitary' I thank you," he said.
Contributing to the same motion, Hurungwe West legislator Sarah Mahoka said there was a need to set up a special fund for sanitary pads as has been done with Aids Levy.
"I think it is important that we set aside a certain amount of money like the situation we have under HIV/AIDS….sanitary wear should be availed in the toilets as we do with condoms. People should be able to access the sanitary ware in the toilets.
"In the rural areas, people cannot even afford tissues as a substitute for sanitary ware. What they have are useless pieces of cloths and those pieces of cloths have infections. So, for us to prevent such challenges, let us prevent because if that disease becomes rampant in this country, we end up having so many diseases.
"If there is a typhoid breakout, you find the government running around to ensure that they address the situation. I think that same expediency that they use when there is a typhoid break-out should be the same when it comes to sanitary ware. Those are the children who are our future leaders; they are the lawyers and leaders of tomorrow. I think they should be availed with funding.
"We need a lot of funding that will enable the nation to restore its dignity; especially for women because once a woman is educated in a nation, there is progress," she said.
Proportional representation legislator Nomathemba Ndlovu said the issue of sanitary pads should be included in the government's 100 days plan as it is a matter that has been neglected for a long time.
"In the President's 100-day project, we want to know if he has heard of the issue of sanitary ware. Truly speaking, if he fails on the issue of sanitary wear, then we tell him he has failed on everything. I thank you," she said.
Zimbabwe is currently facing challenges with the issue of availability and affordability of sanitary pads as two companies Onsdale (Farai pads) and Refreshing Sanitary Pads (Happy Sky pads) that manufacture the products are failing to get foreign currency to import raw materials.
In previous interviews, Refreshing Sanitary Pads general manager Collen Sakala said most of the raw materials used in manufacturing sanitary pads are not available in the country and are imported from South Africa and China.
The lowest priced small pack of sanitary pads is going for anything around US$4, which is on the high side especially for the girls from poor and rural backgrounds who are having to look for alternatives.
Post published in:
Featured