A memorial service for Tsvangirai was held in a packed church in the capital Harare, while outside hundreds of supporters of his Movement for Democratic Change (MDC) gathered.
Tsvangirai died in hospital in South Africa on 15 February at the age of 65.
He will be buried in his home village of Buhera on Tuesday.
President Emerson Mnangagwa visited Tsvangirai's family to offer condolences ahead of the service.
"Let us all be brothers and sisters, and come together and mourn our former prime minister," he said after his visit.
"When we write the history of this country, we cannot leave out the participation and role that the former prime minister played in the effort to entrench democratic values in this country," Mr Mnangagwa added.
The new president, who took over following the military ousting of Mr Mugabe in November, called for "fair, free and credible" elections, which are due to take place this year.
Tsvangirai, the fiercest opponent of Zanu-PF rule, had led the opposition MDC since its formation in 1999.
He gained the most votes in the first round of the presidential election in 2008, but pulled out of the second round after a sharp increase in violence directed at the opposition. Tsvangirai himself was beaten up and jailed.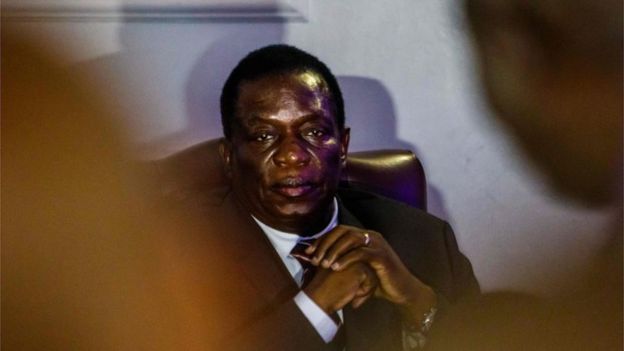 As a senior Zanu-PF figure, Mr Mnangagwa has been accused of co-ordinating state intimidation of the opposition at the time, though he has not commented on the allegations.
Following an international outcry over allegations of vote-rigging, Tsvangirai shared power as prime minister with Mr Mugabe. In 2013, he ran again against him but lost decisively.
Post published in:
Featured