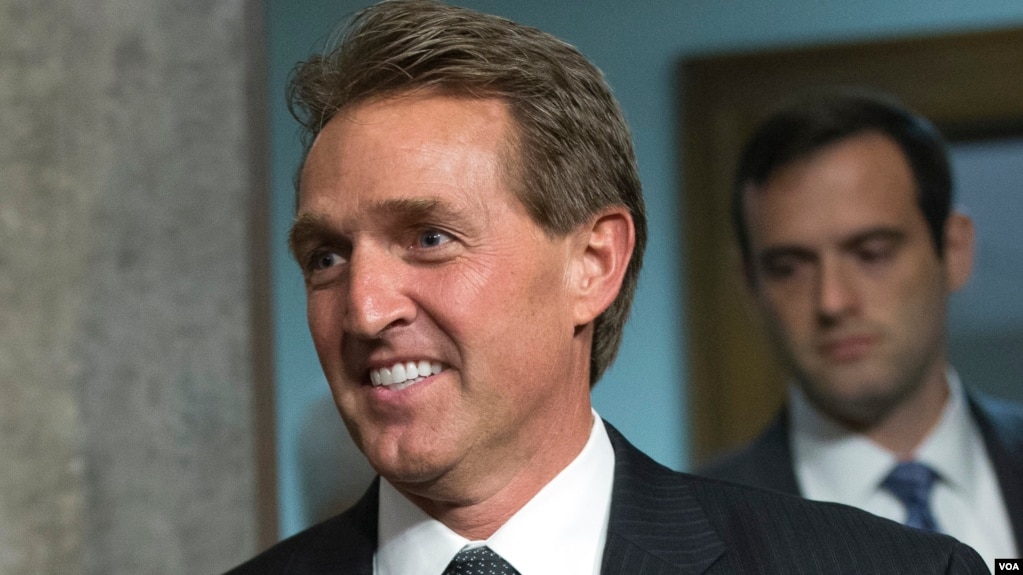 "After 37 years of suffering under the repressive rule of Robert Mugabe, the people of Zimbabwe should be excited about the possibility of a brighter future. To ensure conditions throughout the country improve, the international community should insist on concrete actions from the new government of Zimbabwe before lifting sanctions and renewing investment in the country. This bill is intended to outline the U.S. Senate's expectations of the steps President Mnangagwa and other leaders should take," said Senator Coons.
He said they are "looking forward to visiting Zimbabwe, meeting with its top officials, and assessing the steps they are taking to hold free, fair, and credible elections as well as to advance broader economic and political reforms to improve the lives of all the citizens of Zimbabwe."
Senator Flake added that, "President Mnangagwa has signaled his intent to bring about change in Zimbabwe. His words need to be followed by concrete actions.
"This measure outlines steps that, if taken, would go a long way to demonstrate that President Mnangagwa is earnest in his desire to bring about long-overdue change for the people of Zimbabwe, who suffered under authoritarian rule for far too long."
The United States imposed restrictive measures on some ruling Zanu PF officials following claims of election rigging and violation of human rights.
Post published in:
Featured