Zimbabweans are voting for the country's next president – and for the first time in nearly 40 years Robert Mugabe is not on the ballot paper.
Long lines formed outside many polling stations in the capital, Harare.
Thousands of election observers will be watching to ensure there are no irregularities after opponents' claims that the process is biased against them.
Past votes have been tainted by violence and intimidation.
The two key candidates are current president Emmerson Mnangagwa, who took over from Mr Mugabe in November, and MDC Alliance leader Nelson Chamisa.
In total, there are a record 20 presidential candidates.
Cheers and whistles greeted Mr Chamisa, 40, a lawyer and pastor, as he arrived at a polling station just outside the capital.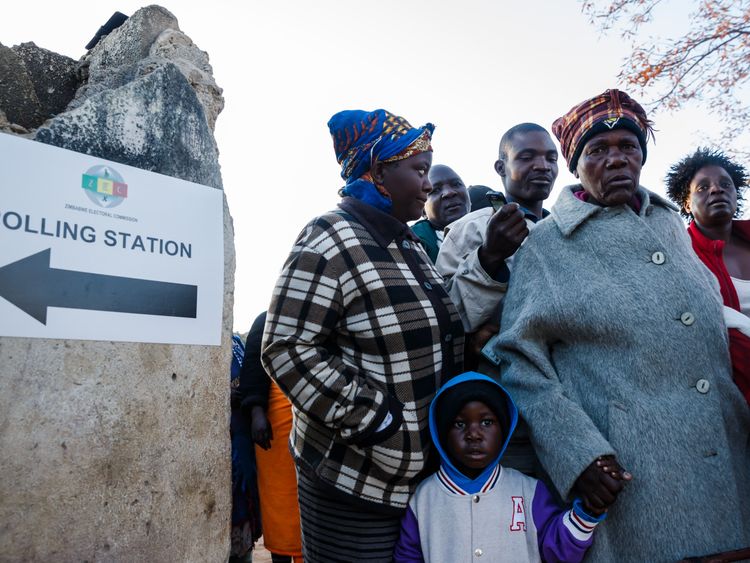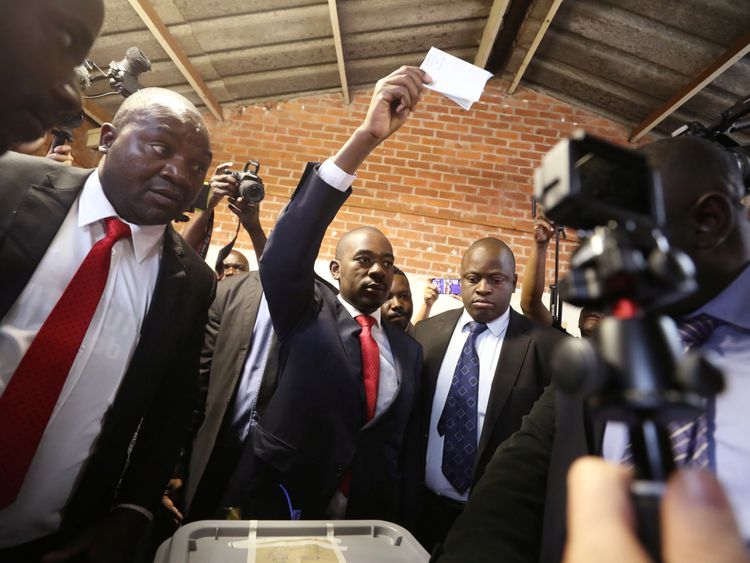 Mr Mugabe had led the country with an iron first since independence from the UK in 1980, but the 94-year-old was forced to resign last year after a military coup.
:: Zimbabwe: A modern history of a nation
Emmerson Mnangagwa, his former deputy, took over and the ZANU-PF party leader is now hoping to get the green-light for a full term as president.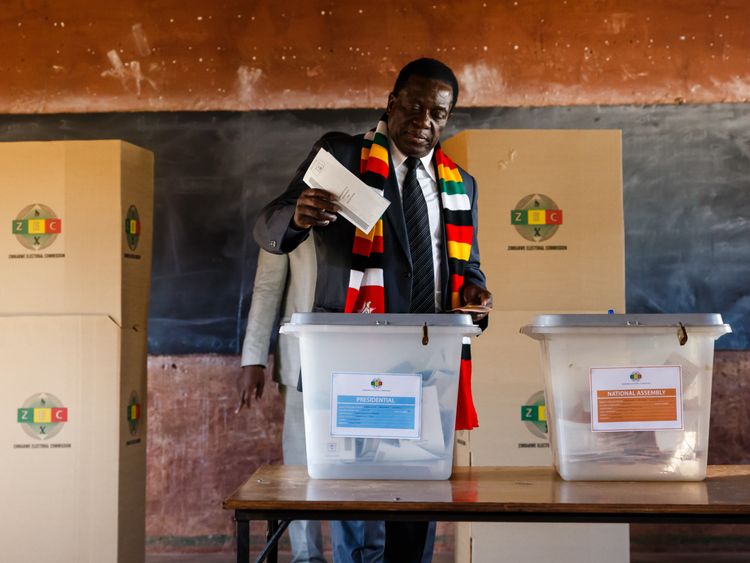 He cast his vote on Monday at a school in the constituency of Kwekwe, around 125 miles (200km) south of Harare.
Mr Mnangagwa said he wanted a country where people had "freedom to express their views, negative or positive".
He also brushed off Robert Mugabe's snub on Sunday, telling reporters: "He is a citizen … He can engage me anytime."
A day before voting began, Mr Mugabe indirectly endorsed Nelson Chamisa despite him being from the opposition he once fought against.
Summoning journalists to his mansion for a meandering statement, he said: "I will not vote for those who have illegally taken power.
"I cannot vote for those who have tormented me… I cannot vote for ZANU-PF.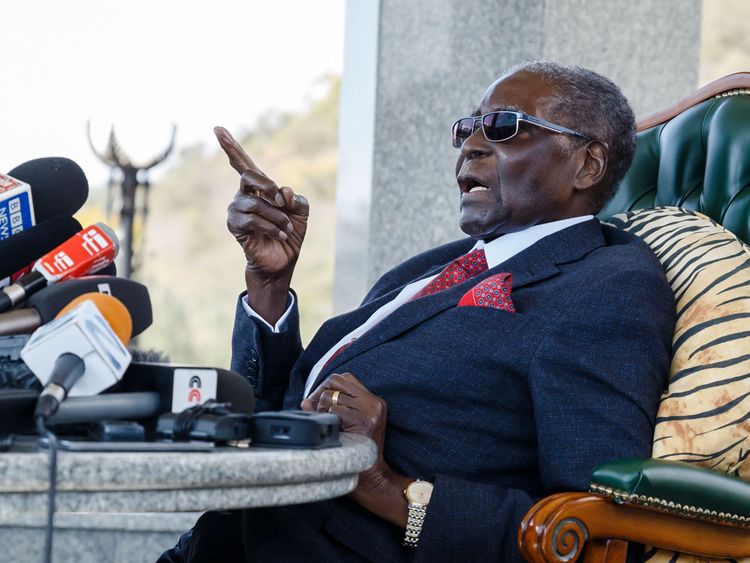 On Mr Chamisa, he added: "He seems to be doing well at his rallies. I wish to meet him if he wins."
The MDC leader took over the reins at the opposition party after the death of its leader Morgan Tsvangirai in February.
However, there were early complaints from his party of "voting going at a snail's pace" in the country's second city of Bulawayo.
David Coltart, a supporter of Mr Chamisa and a former government minister, said on Twitter that it was "a means of suppressing the urban vote".
Post published in:
Featured