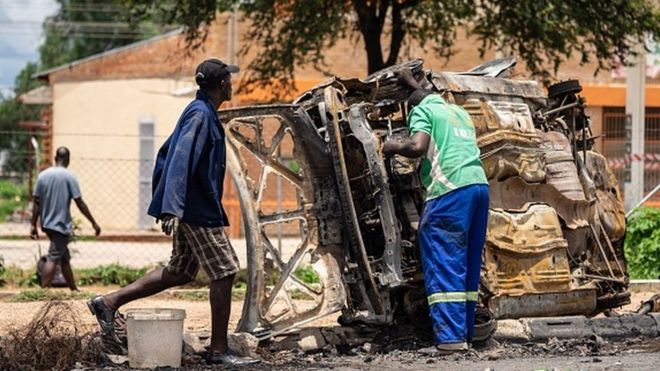 Zimbabwe's main opposition group has called off anti-government protests in the capital Harare at the last minute, after failing to overturn a police ban.
The Movement for Democratic Change (MDC) took the decision after a judge upheld the ban on Friday morning.
A party official said there would be protests in other cities next week.
The demonstration was called in protest at the government's handling of the economy, but police said they had evidence it could turn violent.
About five million Zimbabweans are in need of food aid, according to the UN.
The BBC's Shingai Nyoka in Harare said there was a heavy police presence where the march had been due to begin, and the city centre was subdued, with most shops closed.
A crowd which had gathered in central Harare before the MDC decision was dispersed by police, The Herald newspaper said.
Life 'worse than under Mugabe'
The demonstrations were called to protest at Zimbabwe's worsening economic situation. Power cuts last for 18 hours a day and inflation is on the rise.
"Life in Zimbabwe today is worse that it was under Robert Mugabe," MDC politician Fadzayi Mahere told the BBC.
"People are marching against the continued hardship that they face. The cost of living has soared exponentially. We're back into hyperinflation."
She said that democratic freedoms were also under threat.
Earlier this week, at least six civil society and opposition members were allegedly abducted and tortured.
The Zimbabwe Human Rights NGO Forum says the victims were accused of mobilising people to demonstrate.
Human rights groups blame state agents for their disappearance, but the authorities have denied their involvement.
The UK and US have expressed concerns about the reports.
What's the background?
The protests would have been the first since rallies against fuel price increases in January led to deadly clashes with troops, in which 12 people were killed.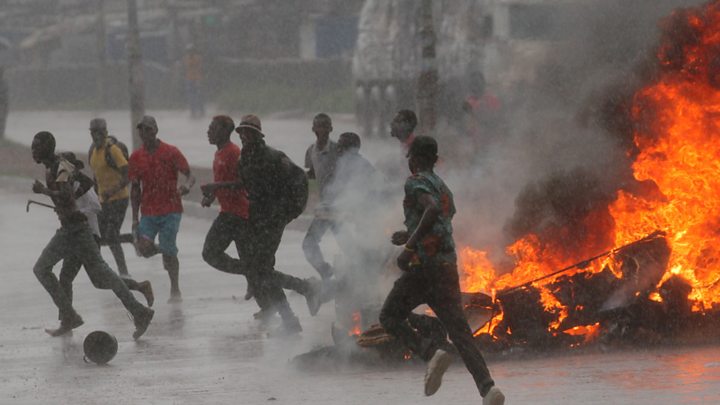 The worsening economy has fuelled wider grievances with the governing Zanu-PF party under President Emmerson Mnangagwa.
Mr Mnangagwa swept to power in November 2017 after long-time leader Robert Mugabe was ousted in a military coup.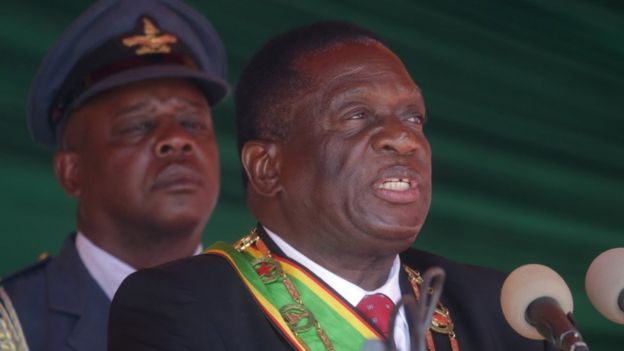 Mr Mnangagwa, a long-time ally of Mr Mugabe, won an election in July 2018. On the campaign trail, he promised democratic reforms and economic recovery after years of decline under Mr Mugabe.
But the mood of hope and change has diminished as Zimbabwe's economy has faltered.
Inflation is at a 10-year high, shrinking Zimbabweans' salaries and pensions. Shortages of fuel, power and water are widespread, and the price of bread has increased five-fold since April.
Opposition groups say the president is failing to live up to his promises following his election in disputed polls.
There have been fears, however, that protests in Harare and other major cities would lead to another police crackdown akin to January's.
Post published in:
Featured