Belarusia's authoritarian President
 Alexander Lukashenko arrived in Zimbabwe to pomp and fanfare on Monday, in a visit that seeks to cement economic and political ties between the two countries that are both close allies of Russia.
Zimbabwe President Emmerson Mnangagwa and hundreds of singing and cheering ruling party supporters welcomed Lukashenko at the main Robert Gabriel Mugabe airport in the capital, Harare. The leaders didn't speak to the press.
The visit, according to Zimbabwe's foreign affairs ministry, is aimed at boosting "strong cooperation in political, economic, mining, agriculture and disaster risk management" between the two countries.
Belarus has provided Zimbabwe with farm equipment such as tractors, combine harvesters and trucks under a deal worth tens of millions of dollars following Mnangagwa's visit to the Belarusian capital Minsk in 2019.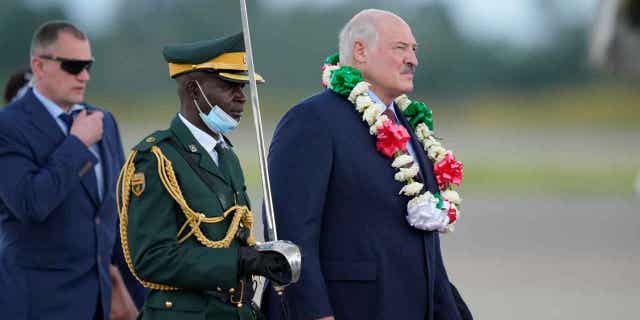 Zimbabwe, a close ally of Moscow's for decades, has refused to condemn Russian President Vladmir Putin for the Ukraine invasion, instead pledging neutrality and calling for dialogue in line with the position taken by many African countries. Belarus supports the Russian invasion.
Mnangagwa and Lukashenko have repeatedly been accused by internal rivals and the West of using arrests and other forms of harassment to stifle dissent and remain in power in their countries — allegations they deny.
Lukashenko has been in power since 1994. His term was renewed in 2020, in elections widely denounced as a sham. The vote triggered mass opposition protests, and Lukashenko's government responded with a violent crackdown on demonstrations with authorities arresting more than 35,000 and brutally beating thousands.
Post published in:
Featured