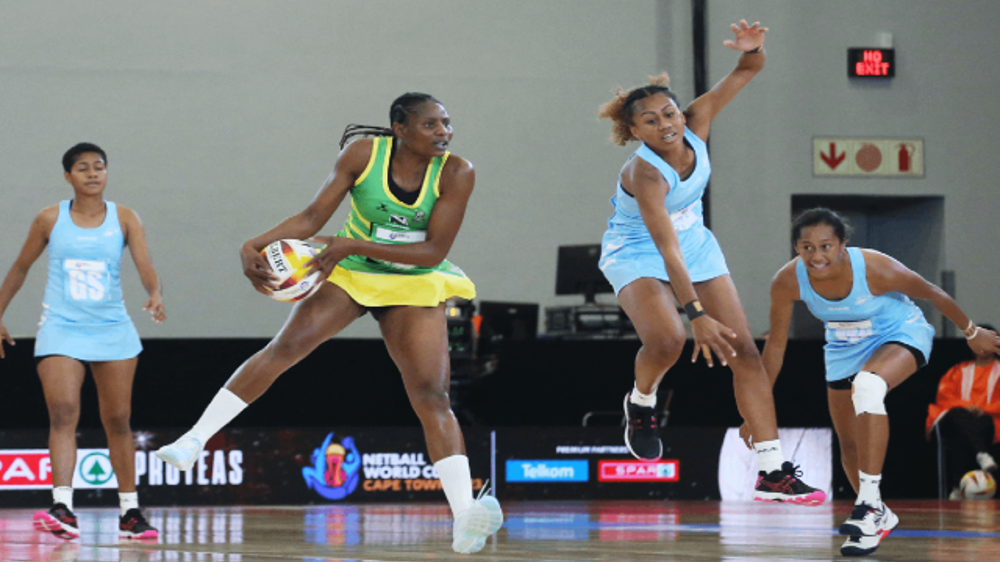 Zimbabwe suffered a second successive loss at the Netball World Cup 2023 in Cape Town, going down 48-52 to a determined Fiji side.
Zimbabwe, ranked 13th in the world, are playing in just their second Netball World Cup after making their tournament debut in Liverpool four years ago where they finished in eighth place, while 19th-ranked Fiji are at their 10th global tournament, having played their first back in 1975.
As expected, it was a tightly contested encounter, the Zimbabweans just edging two goals ahead by the first break. Fiji coach Unaisi Rokoura said her side were aiming to keep their play it "short and simple" and they certainly did that with great effect to come back and equalise at 22-all in the second quarter and then to inch ahead to take a one-goal lead into halftime.
The Zimbabweans struggled in the third quarter, scoring just 10 goals while conceding 17, but with their passionate fans in full voice in the stands, the Gems rallied somewhat in the fourth period, managing to win the quarter 13-9.
But the damage had been done in the third and it was too little too late, with the Pacific islanders holding their nerve to claim a first victory of the tournament, while Zimbabwe remain in search of theirs.
Another tough encounter is expected in Zimbabwe's final Group A encounter on Sunday as they face the Tongan side who edged out Fiji in their opening clash. A convincing win is vital if they are to make it out of the group.
Most Valuable Player: Unaisi Raluni (Fiji)
Goal Shooting Percentage: Fiji 92.9 per cent / Zimbabwe 88.9 per cent
Penalty Count (Contact and Obstruction): Fiji 48 / Zimbabwe 62
Quarter scores: 12-14 / 26-25 / 43-35 / 52-48
Source: Supersport
Post published in:
Featured