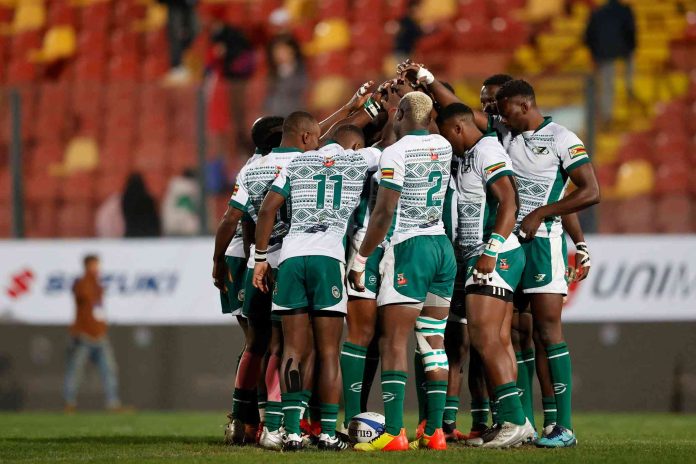 Story by Lawrence Trusida, Sports Editor
The 12-team tournament will see Africa's Rugby powerhouses competing for a chance to represent the continent at the 2024 Olympic Games in Paris.
World powerhouse South Africa, and African giants Kenya and Uganda are some of the teams that will be in Harare battling to be Africa's best.
Uganda are the defending champions having won the previous tournament in which South Africa did not participate since they had already qualified for the Olympics.
For Zimbabwe, the chance to host the Blitzbokke of South Africa is massive.
"Having the Blitzbokke here is massive, it's more than 10 years ago since they last played here, and now they are back. It's massive for the country, the global focus will be on Zimbabwe. The younger players and future rugby stars can interact and learn from their heroes, so we are excited," said Zimbabwe Rugby Union president, Aaron Jani.
Zimbabwe's sevens team, the Cheetahs, are leaving no stone unturned as they seek qualification for the Olympics.
The Cheetahs have been in South Africa for a high-performance camp and they have also called in some foreign-based players including the New Zealand-based Brendon Mudzekenyedzi.
The winner will qualify for the 2024 Paris Olympics, while the second and third-placed teams will get another chance in the 2024 Final Qualification Tournament on a date yet to be announced.
The top two teams will also participate in the 2024 World Rugby Challenger Series. – ZBC News
Post published in:
Featured