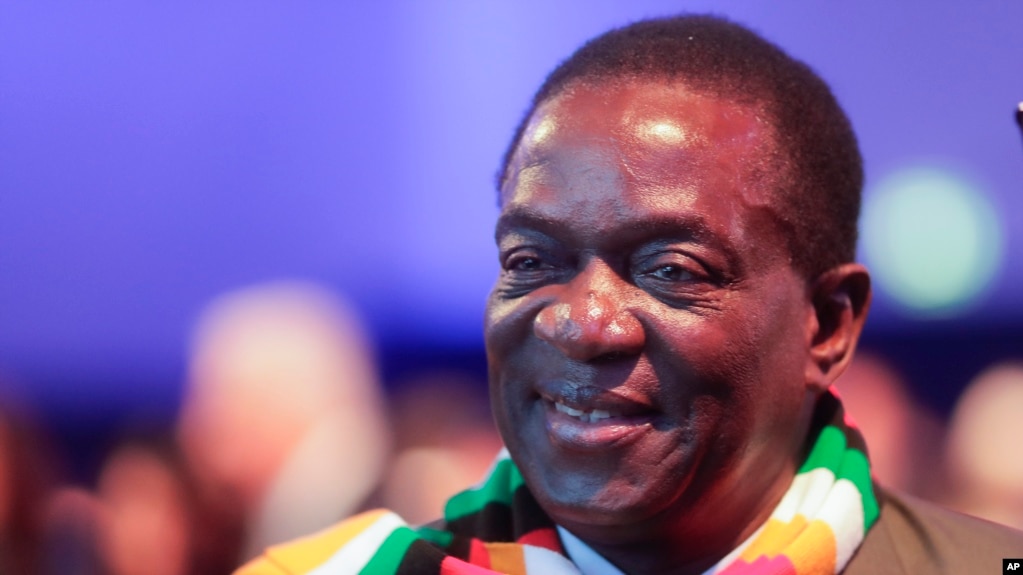 Emmerson Mnangagwa Switzerland Davos For
"It's been a very overwhelming response," said Celia Rukato, founder of the Harare-based textile company that has been selling the scarf for about three years – Chjaa Enterprises Private Limited.
In explaining how the scarf became part of the Zimbabwe delegation in Davos, Rukato says, "that was completely, to be honest, a surprise on our end."
Rukato said she simply delivered a few scarves to the ministry of foreign affairs ahead of the Davos trip for consideration, but it was not until word started getting around on social media about the president wearing the scarf, that she realized her efforts paid off.
She said the scarf came about as an experiment to capture the culture and identity of Zimbabwe, inspired by The Great Zimbabwe in Masvingo, and Khami Monuments in Bulawayo.
"We started off making clothes for people, African-inspired clothes, and it was just like, ok, there's nothing really Zimbabwean when we are talking about dress. So it just started from a space where we wanted to begin the discussion on what makes us look Zimbabwean when we wear clothes."
The colors of the scarf, black, green, white, gold and red, displayed as horizontal stripes, are all official colors of the Zimbabwe flag.
Rukato said since its debut in Davos, the scarf, which she said her company never really marketed much outside Zimbabwe embassies in different countries, is literally selling itself. She said Zimbabweans are now contacting her company through various social media platforms, to place their orders.
"It's really exciting to just see how people are reacting and are excited about it," Rukato said of her product which the Zimbabwe public overlooked since its creation three years ago.
"I'd say when we had initially put it out on the market, we'd see, you know, the raised eyebrow, ok, what's this about? But I think that's really just the discussion that as Zimbabweans we need to have," said Rukato, adding that there's more to the scarf, than what it appears.
"It's not that the scarf is the answer, but I think it's just a step toward, you know, finding how we can express our identify and our culture and I guess what we are about through our dress, so it's just the beginning, I believe," said Rukato.
According to the Chjaa Enterprises Facebook, the "Zim Rocks Scarves," sell for $15.
Post published in:
Featured