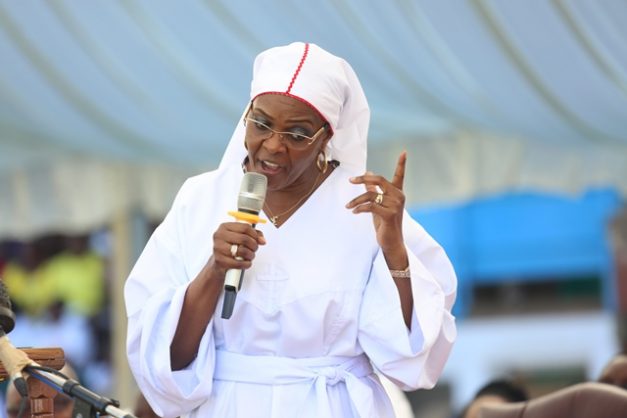 A warrant of arrest for Grace Mugabe, wife of the former Zimbabwe President, Robert, has been put into "the Interpol processes", say the South African Police Service.
The international policing body will, in the next step, issue a "Red Notice", which is a request to the policing authorities in a particular country to arrest and detain an individual pending extradition to the country which issued the arrest warrant.
South Africa has an extradition treaty with Zimbabwe, but the executing authority for any arrest warrants is the Zimbabwe Republic Police, an organisation which has, in the past, been stacked with officers loyal to Mugabe and to the ruling Zanu-PF party.
A source in Harare close to Mugabe – who was born in Benoni to Zimbabwean parents – said she would "never set foot again in South Africa".
Given an Interpol warrant, it was possible that the ex-president's wife might return to the island state of Singapore, where the couple has been undergoing medical treatment for the past few months. Singapore does not have an extradition treaty with South Africa.
Afrikaner rights group AfriForum announced yesterday in Pretoria that they have managed to put pressure on police and the justice system to have Mugabe prosecuted for allegedly assaulting South African model Gabriella Engels last year.
While Mugabe slipped through the National Prosecuting Authoriy's (NPA's) fingers due to a diplomatic immunity, AfriForum's head of private prosecution, Gerrie Nel, successfully got the immunity scrapped when the organisation took the matter to the High Court in Pretoria earlier this year.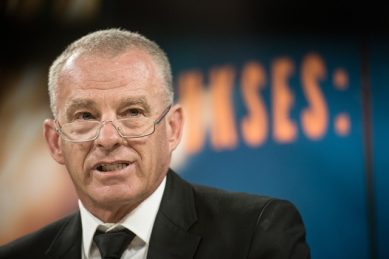 But justice is finally going to be served, AfriForum CEO Kallie Kriel said yesterday.
"We support Gabriella Engels and we took the matter to court to set aside the diplomatic immunity. Police continued to investigate the matter and a warrant of arrest has been issued for Grace Mugabe. It seems justice is going to take place. We would like to thank Gerrie Nel and his team for playing a huge role in justice for Engels," Kriel said.
Police spokesperson Brigadier Vish Naidoo confirmed the warrant of arrest.
"I can confirm that a warrant of arrest for Grace Mugabe was issued last Thursday. We are following the Interpol processes," Naidoo said.
National Prosecuting Authority (NPA) spokesperson Luvuyo Mfaku could not confirm if Mugabe would be extradited as the matter was still with the police.
"A person has the option to surrender themselves. It is a police matter and they have to establish how they issued the warrant of arrest," Mfaku said.
In August last year, the former first lady allegedly stormed into a hotel room in Sandton and assaulted Engels with an extension cord after she found the model in the company of her sons. Engels suffered injuries, including a gash on her forehead.
Despite Engels laying charges against the first lady, Mugabe managed to leave the country as she was granted diplomatic immunity.
At the time of the incident, Mugabe had said she acted in self-defence, saying the "intoxicated and unhinged" Engels had attacked her first.
Meanwhile, the NPA succumbed to pressure from AfriForum to prosecute Alexis Bizos, son of human rights lawyer George Bizos, for allegedly assaulting his wife Monique van Oosterhout. During a domestic violence dispute, Van Oosterhout had six of her ribs broken in 2015.
Since then, the NPA had declined to prosecute Bizos junior, stating that Van Oosterhout was the only witness.
"They said her and her husband made the same allegations against each other … and that her and her husband both sustained injuries and therefore it was not possible to get a conviction on assault charges.
"Last week we received a letter from [DPP Andrew] Chauke and they reversed the decision not to prosecute and will prosecute Alexis Bizos for assault with intent to do grievous bodily harm," Nel explained.
Post published in:
Featured