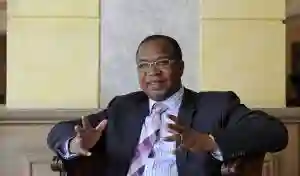 Speaking at the launch of the American Chamber Of Commerce (AmCham) in Zimbabwe, Finance and Economic Development Minister Mthuli Ncube said:
Some of you were surprised when we said no more export of un-beneficiated lithium, as a Government, we are genuinely worried that resources are being exported raw and being sold at 10 percent of the market price.

So beneficiation is part of our economy's diversification, I will be glad to see a lithium battery manufacturing company in Zimbabwe and I am prepared to put down US$20 million for Government and I am looking for partners to beneficiate lithium up to the right stage which is lithium batteries.

We can give the national project status and those kinds of incentives including a myriad of tax incentives, right across the board in mining and industry.
AmCham will be a facilitating platform for US businesses willing to invest in Zimbabwe in sectors such as energy, mining, and agriculture among others.
At the same time, it will assist local businesses seeking to export to the American market, especially seasonal fruits and vegetables like blueberries, strawberries, cherries and other market gardening crops.
Marc Holtzman, chairman of AmCham in Zimbabwe, said western sanctions imposed on the country will not create problems for Zimbabwean and US companies since AmCham would simply play a facilitatory role.
Post published in:
Featured