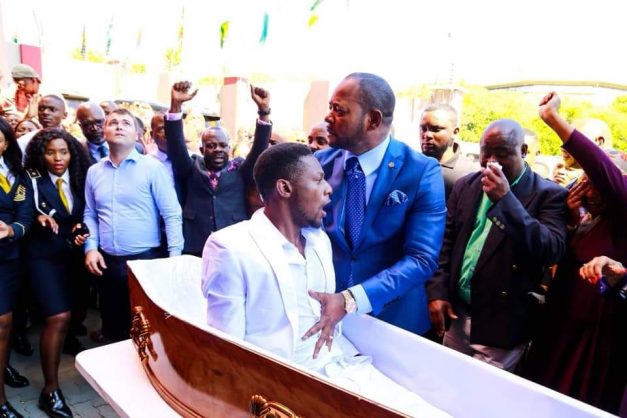 A new type of Home Affairs document may indeed be necessary if we are living in a new age of miracles.
In the spirit of Photoshop, someone has created a new form of Home Affairs document, the "Death and Resurrection Certificate".
It may become a much-needed form of certification if people continue to die and come back to life.
One such document doing the rounds now appears to belong to the young man who was raised out of his coffin on Sunday with the help of Alleluia International Ministries' Pastor Alph Lukau.
It lists "coughing" as his cause of death, as this was what the alleged family of the young man named "Elliott" in footage from the dramatic event said caused him to be declared deceased on Friday.
The Zimbabwean man was, however, identified by someone claiming to be his employer as Brighton Moyo, who has apparently been scarce since his miraculous reanimation on Sunday.
We hope he hasn't started coughing again and is okay.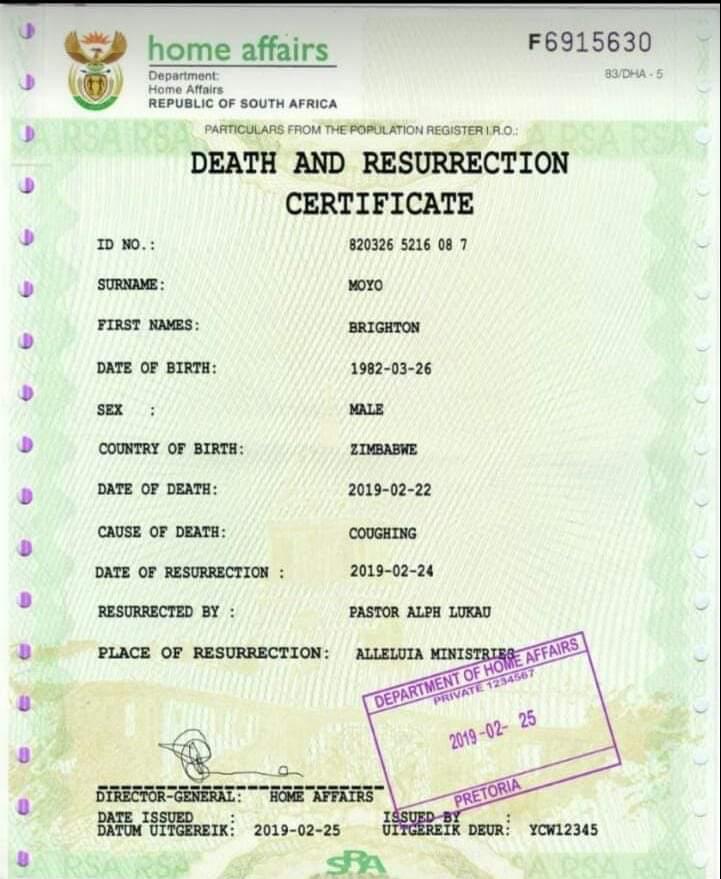 Post published in:
Featured